Step #5:


Escalate Things Forward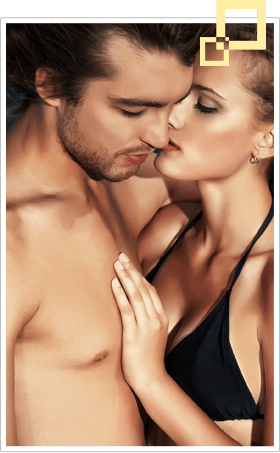 Finally, let's talk about step five of the Seduction Roadmap, which is non-verbal seduction. Non-verbal seduction is the process of moving things towards sex without words.
It's all about seducing the woman with your touch and your body language.
This step is so important because with it, you bridge the gap between the verbal parts of seduction (what you say) and actually getting physical with the girl.
You're going to want to start seducing the woman non-verbally very early in the conversation but of course you're not going to want to start groping the woman when you first meet her.
Seduction has a rhythm to it that can start out slow, maybe with a light touch when you first meet the woman, and eventually lead to hot and heavy sex in your bedroom.
Let me give you an example of one technique I'll use called the seductive eye-gazing technique.
Here, you look from the girl's eyes to her lips. You'll start looking at her left eye, then her right eye, and then her lips. And then her lips, and her left eye, and her right eye, and her lips and right eye and her left, and so on and so forth.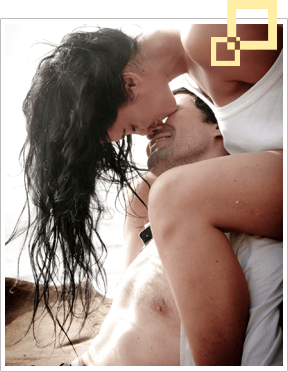 When you do this correctly, she'll start feeling that same way towards you. When both of you are feeling incredibly strong sexual intent for each other, it's a forgone conclusion that the two of you will end up having amazing sex.
Now let's talk about how you can take this information and apply it in the real world to get massive success with women quickly as possible...
What I've put together is a training that is a culmination of everything that I've been doing for the last seven years called the Seduction Roadmap Training Program.

Warning

this is not for everyone.
But maybe you're wondering if this is something you should try. To answer that, let me ask you a few questions.
Do you come across as too "nice", "safe", or "friendly" and aren't getting a sexual response out of the girls you're interacting with?
Do you have trouble turning a conversation "sexual", and taking it to the "next level" with the girls without feeling like a "creep" or like you're doing something wrong?
Do you have trouble flirting in a way that keeps a girl interested… and instead you find that girls continually slip away before you can close the deal?
Do you keep getting the "let's just be friends" speech from women... while they go off and have sex with other guys who don't treat them nearly as well as you do?
If you said yes to any of those questions, then its time to follow the Seduction Roadmap and turn "ordinary" conversations into sizzling, hot sexual encounters.
"So, what do I do next?"
If you are really ready to get started on my exact Seduction Roadmap System that feature every technique, tip, word-for-word example of everything you need to get more sex, from hotter girls, then click the button below and I'll take you to the next page.
On the very next page, we'll let you in on the specifics of our System, and how you can get started within less than 30 minutes from now...